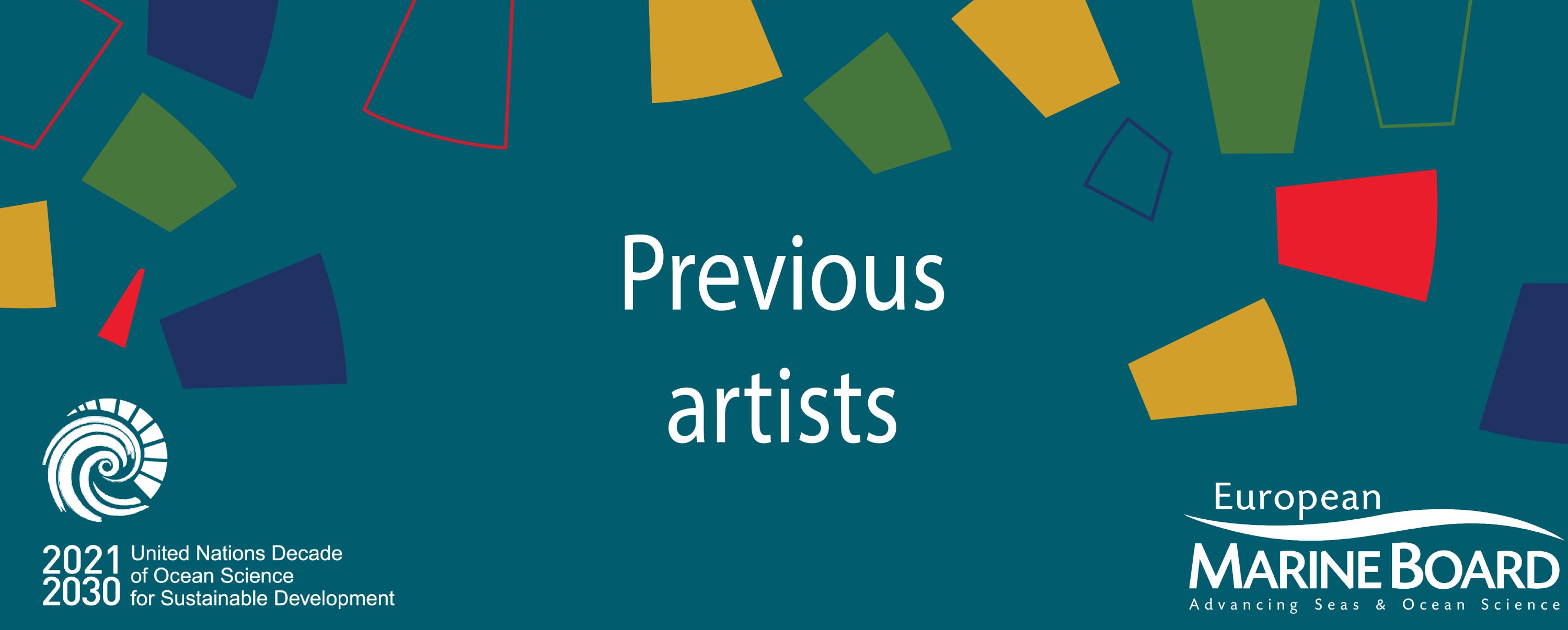 Artists-in-Residence (2022 - 2023)
Michael Begg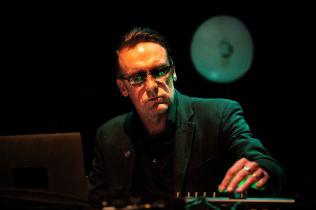 Michael Begg is an award winning experimental composer and sound artist based in Scotland. He is currently Associate Artist in Residence at the Queen's Hall, Edinburgh, and is the Musical Director of the Black Glass Ensemble. As an EMBracing the Ocean resident artist, Michael, along with researchers based at AWI (Germany) and Hokkaido University (Japan), turned his attention to the Southern Ocean and Antarctica. Starting from the observation that data is the common vocabulary of science and art, he has created new recordings, broadcasts, and performances to explore the beauty, complexity and fragility of this vast and mysterious territory. 
Find out more about his project here.
Emily Lartillot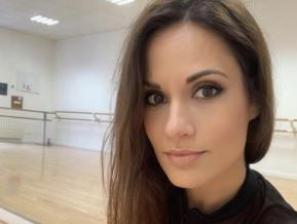 Emily Lartillot is a French dancer, dance teacher, and choreographer with Steps For A Change (SFAC) dance company. The company brings together young dancers aged 7 to 17 to create and present performances about the environment and biodiversity in close collaboration with scientists. During her EMBracing the Ocean residency, Emily co-developed the "Of Roots and Sea" choreography with Yunne-Jai Shin (Senior Scientist at the French National Research Institute for Sustainable Development, IRD). The piece focuses on mangroves as major socio-ecological systems for biodiversity conservation and climate change mitigation and adaptation. 
Find out more about the project here.
Lera Litvinova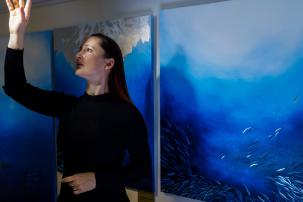 Lera Litvinova is a Ukrainian artist and art curator, who EMB is supporting with an additional EMBracing the Ocean grant as support to Ukraine during the current crisis. Lera is the founder of Lera Litvinova Gallery in Kyiv. She supports an active position in the development of Ukrainian culture, and is a participant and curator of social projects actively implementing the principle of cultural diplomacy to strengthen cultural relations. As an EMBracing the Ocean artist, she has created new work co-designed with scientists to look at the impact of the war on marine pollution in the Black Sea, and links to the Mediterranean. The work was exhibited in galleries and cultural institutions and promoted through local media outlets. 
Find out more about her project here.