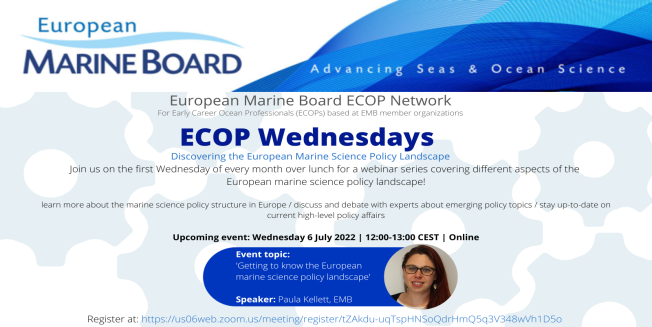 In this edition of the ECOP Wednesdays event series, hosted by the EMB Young Ambassadors and the EMB Secretariat for the EMB ECOP network, Dr Paula Kellett spoke about 'Getting to know the European marine science policy landscape'.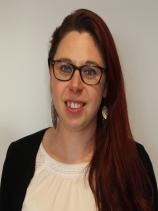 Paula Kellett has been a Science Officer at the European Marine Board Secretariat since 2016. As a Science Officer, she supports EMB working groups and plans events, and is actively involved in providing scientific recommendations to the European marine science policy landscape. During her time at EMB, she has worked on a wide range of topics including Citizen Science, Decommissioning, Oceans and Human Health, Underwater Noise, and Marine Renewable Energy. Prior to EMB, she was based at the University of Strathclyde in Glasgow, UK. Her background is in Naval Architecture and Small Craft Engineering. Her PhD research focussed on the underwater noise emitted by ships, its impact on marine life and potential means of control. As a PostDoc, she was also involved in a multi-disciplinary collaborative project between marine science and engineering related to underwater noise, as well as research into marine biofouling, energy efficiency and ship maneuvering. Between 2015 and 2020, she was also Deputy Editor of the Elsevier journal Ocean Engineering.
You can re-watch her presentation on the EMB YouTube Channel, and find her presentation slides here.
For any questions, please send an email to info@marineboard.eu