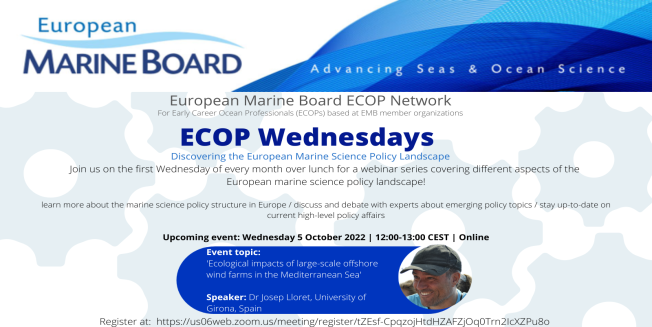 In this edition of the ECOP Wednesdays event series, hosted by the EMB Young Ambassadors and the EMB Secretariat for the EMB ECOP network, Dr Josep Lloret spoke about 'Ecological impacts of large-scale offshore wind farms in the Mediterranean Sea'.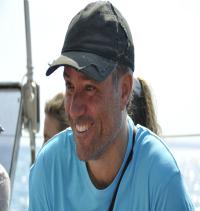 Dr Josep Lloret is an Associate Professor and Director of the Oceans and Human Health Chair at the University of Girona. He has previously worked at the Institute of Marine Sciences (CSIC) in Barcelona, the CNRS in Perpignan (France) and the Thünen Institute in Hamburg (Germany). He has also conducted research at the NOAA-NMFS (United States), Reykjavik University (Iceland) and IPB University (Indonesia). His research focus on the topic Oceans and Human Health (OHH) and comprises two different lines and includes significant stakeholder engagement activities:
1) Relationships between marine ecosystems and the health and well-being of people
2) Conservation of marine ecosystems and resources
You can re-watch his presentation here and access his slides here.
For any questions, please send an email to info@marineboard.eu