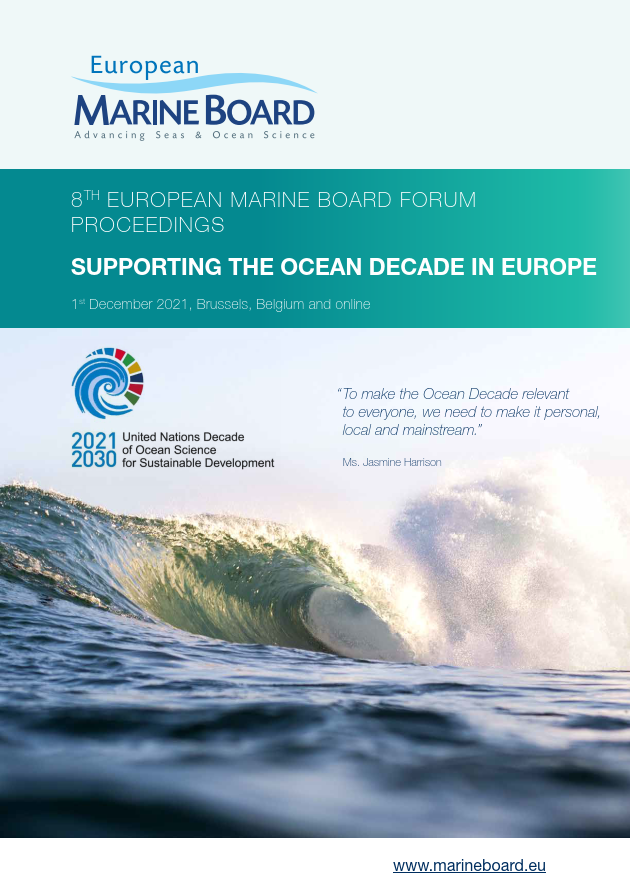 The 8th EMB Forum focused on "Supporting the Ocean Decade in Europe" and included discussions on the role of early career ocean professionals (ECOPs), how we can communicate about the Decade, how to bridge between science and policy at different governance levels, and also highlighted related EMB activities. Over 100 participants from Europe and further afield engaged both online and in person, representing academia, early career researchers, policy-makers, industry, and NGOs. Experts gave presentations and participated in panel discussions with audience interaction. Full recordings of the sessions are available on the EMB YouTube Channel and you can find out more about the discussion on Twitter via #EMBForum.
The main discussion points and key messages emerging from the 8th Forum are presented in the 8th EMB Forum Proceedings which can be downloaded here.
A short overview video of the 8th EMB Forum was made as part of a project by Tibo Belpaire and Eline Leplae, final year students from the Arteveldehogeschool in Gent. You can watch the overview video here.
You can find out more about this event here.