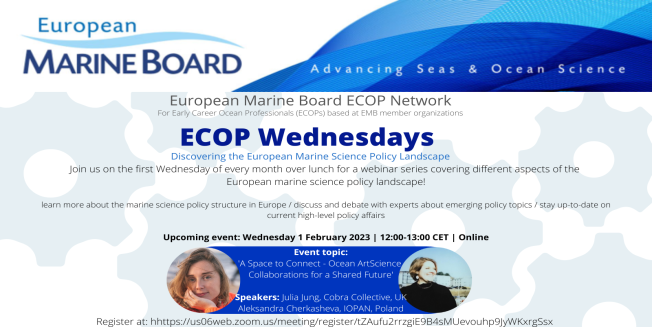 In this edition of the ECOP Wednesdays event series, hosted by the EMB Young Ambassadors and the EMB Secretariat for the EMB ECOP network, Julia Jung and Aleksandra Cherkasheva will speak about 'A Space to Connect - Ocean Art Science Collaborations for a Shared Future'.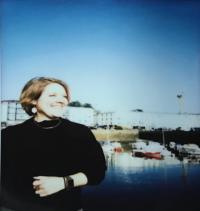 Julia Jung is a transdisciplinary ocean scientist with a background in marine biology and participatory methods. After completing deir Master in Management of marine biological resources as part of the IMBRSea Erasmus Mundus programme, dey have been working as a consultant on a range of ocean ArtScience, storytelling and capacity building projects as part of the Cobra Collective. Currently, dey coordinate the 'interactive Worldocean' project at the German Marine Research Alliance to create a digital touchscreen-based map of the Ocean for schools and museums. Dey are interested in fostering a community of practice around Ocean ArtScience to promote transdisciplinary collaboration and imagine different shared futures.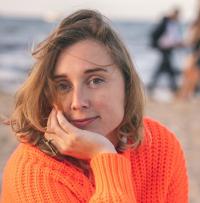 Aleksandra Cherkasheva is trained as a satellite oceanographer with a PhD in natural sciences from University of Bremen. Observing the evidence of climate change in the Arctic, Aleksandra understood the need to enhance the connection between science and society, to search for new ways of talking about the scientific discoveries. Since then Aleksandra has been engaged in popular science projects, leading an Oceanographic Theatre, which is a Science Theater project for students, and organizing Sustainable Development Week in SPBSU. Currently Aleksandra is based in the Institute of Oceanology in Poland, and will talk about the richness of collaborative art and science projects.
Julia will outline deir journey from natural sciences to the ArtScience world, especially focusing on the tricky questions on the way and the crucial role of early-career research networks and supportive communities. Julia will outline different types of ArtScience collaborations and provide an example from the "Exquisite Corpse Project". Afterwards, Aleksandra will showcase some of the artworks produced during this project in a little reflective exercise, where you are invited, but don't have to, share your own thoughts and ideas about these artworks. We will end with an open discussion on ArtScience and how to create an open and welcoming community around this.
You can register for the session here.
For any questions, please send an email to info@marineboard.eu