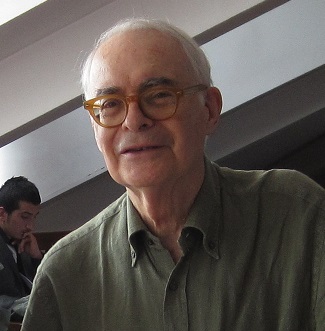 The EMB community is deeply saddened by the news that our esteemed friend and colleague, Professor Mário Ruivo, has passed away. Prof. Ruivo died peacefully at his home in Lisbon on 24th of January. He was 89 years old. Prof. Ruivo has for many years been an active Delegate of the European Marine Board, representing the Portuguese Foundation for Science and Technology (FCT) and the Intergovernmental Oceanographic Commission.

Throughout his long career, Prof. Ruivo has been a champion of ocean issues. First and foremost, he was a biologist and oceanographer, an accomplished scientist and teacher. But he was also a gifted politician, and he put his political skills to use in promoting a greater appreciation of the ocean among the general public, and in advancing the political case for better management and governance of ocean resources.

Prof. Ruivo received many awards and honours for his work and held numerous leadership roles. Among others, he was Minister of Foreign Affairs in the Fifth Portuguese Provisional Government in 1975, Secretary of State for Fisheries, Director General of Aquatic Resources and Environment with the Ministry of Agriculture and Fisheries (1975-1979), and Chairman of the National Commission for the Fund of the Nations (1974-1979). He also served with the UNESCO Intergovernmental Oceanographic Commission, both as its Executive Secretary (1980-1988) and vice-Chair (2003-2007). He was very active in developing and promoting cooperation in marine science at European level, notably through his long and active participation in EMB and EurOcean.

Prof. Ruivo leaves a significant legacy in bringing ocean affairs and environmental issues to the fore in political discourse both in Portugal and internationally. Everyone who knew him will remember his generosity of spirit, his integrity, his vast historical knowledge and his passion for the ocean. He will be greatly missed by an extensive international community of marine scientists and ocean advocates. But his life's work and achievements will also be celebrated. We extend our sincere condolences to Prof. Ruivo's family at this time.